By Martin Surridge – The bad news that comes out of Islamabad typically features either nuclear proliferation, harboring of terrorists, a military coup, or tension with India. Sadly for many of the citizens living within its borders, Pakistan is also one of the world's most egregious violators of religious liberty.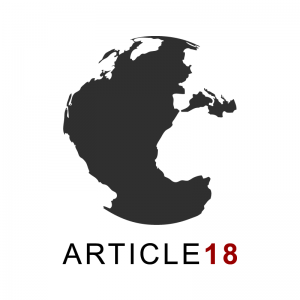 This is Article18-RLTV's weekly blog specifically dedicated to religious liberty issues in other countries around the world. Each week, we focus on a different nation, and the struggles facing one of its religious communities. I feel bad calling this a weekly blog when my new posts are so infrequent and rarely uploaded every week, but starting this week it will be a regular feature every seven days or so. This time our focus is once again on Pakistan, where Christians across the country continue to be persecuted, violently attacked and even discriminated against in the midst of a humanitarian disaster zone.
Earlier this year, back in January, Article18 profiled Pakistan, focusing on how the fallout from Governor Taseer's assassination disrupted efforts to eliminate discriminatory blasphemy laws. Since then little has improved for a nation still struggling to convince the world that it is not a safe haven for Al-Qaeda and other terrorist groups. The U.S. Commission on International Religious Freedom designates Pakistan as one of fourteen "countries of particular concern" in regard to religious liberty violations. This is not the first time we have covered one of these fourteen violators and it surely won't be the last. Each of the countries are either in Africa or Asia, but share little else in common and include a variety of religions and types of government.
Last year's devastating floods in Pakistan were shocking to witness. The tragedy of the disaster was matched only by the tragedy of the response, from both Pakistan and the international community. It now appears that another crisis is occurring in the flood-affected Punjab region. Compass Direct News reports that "many Christians living in the southern belt of Pakistan's Punjab Province who lost their houses in last year's floods remain homeless despite a plan by the Punjab government to allocate land to residents in the area." The housing problem is disproportionately affecting Christians and the provincial government, according to local resident Hameed Masih, "has not set a quota for granting of land to members of minority communities left homeless by the devastating floods."
"Several people were allotted land last month, but so far no minority member has been given land," Masih remarked. "Christians in this area are not rich people. They lost their houses and lands in the floods and should have been given a 5 percent quota in the scheme. Flood victims could have been easily accommodated, but the quota system has not been followed, and thus no minority member has been allotted land."
In a fascinating report from the Baptist Press, that detailed the dramatic increase in religious tension around the world, Pakistan was one of ten countries identified as very high in hostilities involving religion. The other nine were Iraq, India, Afghanistan, Somalia, Indonesia, Nigeria, Bangladesh, Israel and Egypt. There is hope among some that the Washington's recently approved religious liberty envoy to the region could help improve relations in Pakistan's interfaith community, but such results could take a very long time.      
At the very least there is a serious lack of communication or break down of procedure in Pakistan, but more likely it seems there is a problem in which Christians there continue to face discrimination not just in how they worship but in all aspects of their lives.
Article18 is a weekly blog written by Martin Surridge, Associate Editor of Religious Liberty TV. Article18 logo and other artwork created by Bradley Kenyon.
*     *     *     *     *     *     *     *     *     *     *
Don't forget to check out other recent Article18 entries.
Article18: Norway — Personal Reflections on the Origin of a Tragedy

Article18: Uzbekistan – Recent Incidents of Violence Against Christians Alarm Religious Minorities
Article18: Cuba — Three Protestant Pastors Interrogated; Roman Catholic Church in Havana Helps Free 126 Prisoners of Conscience
Article18: Saudi Arabia — Prominent Saudi Cleric Hopes Women Who Violate Driving Ban Incur Wrath of God and Die
Article18: Mexico — Confirmed Presence of Major Islamic Terrorist Group Near U.S. Border; Former Killer Preaches to Violent Gangsters