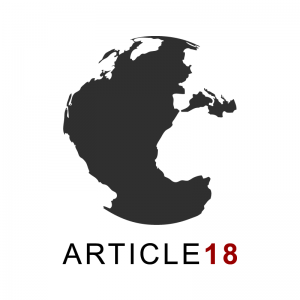 By Martin Surridge – This week's entry will be short. In just a few hours I will be boarding a plane to Thailand to work with a non-profit group setting up a freshwater system for villages in the north of the country. I will also be speaking to people in the region about religious liberty and my first article after I get back on March 8 will be an in depth profile on Thailand. This will be followed by articles on India and Iraq. If you have any suggestions for Article18, please let us know by leaving  a comment on any of the blog entries. In the meantime, please read these articles from the BBC on two important religious liberty stories in the news today:
India Godhra train blaze verdict: 31 convicted
Hare Krishna community 'thriving' in Norwich
Article18 is a weekly blog written by Martin Surridge, Associate Editor of Religious Liberty TV. Article18 logo and artwork created by Bradley Kenyon.