By Martin Surridge – Only a few years ago, the country of Kosovo, in Southern Europe, didn't even exist. Like South Sudan in recent weeks, Kosovo became independent after the war-torn region declared independence because of a strong separatist movement that sought to break away from Serbia. While the country may be small, one of the smallest in Europe, there have been no short of dramatic moments in its young life, including battling for international recognition after Serbia refused to sanction its independence.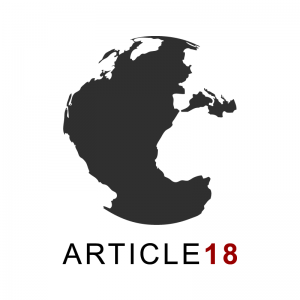 This is Article18-RLTV's weekly blog specifically dedicated to religious liberty issues in other countries around the world. Each week, we focus on a different nation, and the struggles facing one of its religious communities. Our focus this week is on Kosovo, where the Parliament voted against potentially significant changes to the educational code regarding religious teaching and wearing of the hijab.
The AFP reports that a majority in the Pristina-based legislature did not approve an amendment to the educational code that would allow for religion to be taught in the classroom. The other failed motion was an attempt to lift the religious ban on the moderate Muslim headscarf for female students known as the hijab, a far less troubling item than the full length burqu or niqab which have been banned in many European countries. Both amendments were favored and lobbied for by local Islamic clerics, causing some to worry that such changes could "deepen divisions in the troubled region."
Kosovo is one of the just two Muslim-majority countries in Europe, along with Albania and some may argue Turkey, and has had a difficult past due to such demographics. Ethnic cleansing and civil war hit the region hard in the 1990s and much of the aftermath is still being felt. Still struggling for international recognition today, Kosovo is only recognized by 80 countries, but this includes the United States as well as the majority of the European Union. Importantly, as Religion Clause points out, Kosovo has a tradition of moderate Islam, as made clear by such refusals in the legislature.
The AFP explains that "there have been several protests this year with hundreds of Muslims chanting anti-government slogans against the banning of the headscarf in school. There have been also widely published cases of girls barred from class for refusing to take off their headscarves."      
Additionally, the recently updated 2009 Report on International Religious Freedom for Kosovo shed some light on other problems that continue to affect the tiny nation.
"Religious leaders complained that they should have a special status apart from that of NGOs," the report explains.
"Islamic leaders complained of a lack of legal status for their religion. Protestant leaders also emphasized this problem, noting that a Protestant church is compelled to use its tax identification number as the only proof of its legal status. Protestants complained that without formal and legal registration the community could not resolve many of the other problems it faced regarding land registration and obtaining building permits."
It continues stating that "Protestants complained of not being allowed to register property in the names of their churches or establish a Protestant cemetery, frequently resulting in Protestants being buried in Muslim graveyards, with many instances of Muslim clerics performing funeral services for Protestants."
"Protestants claimed that this was a violation of their right to be buried among those of their faith and an imposition of another religious tradition upon them."
It seems that in some countries, like Kosovo, the fight for religious freedom is going on even after death.
Article18 is a weekly blog written by Martin Surridge, Associate Editor of Religious Liberty TV. Article18 logo and other artwork created by Bradley Kenyon.
*     *     *     *     *     *     *     *     *     *     *
Don't forget to check out other recent Article18 entries.
Article18: Pakistan – Christian Flood Victims in Punjab Face Land Discrimination in Disaster Aftermath
Article18: Norway – Personal Reflections on the Origin of a Tragedy

Article18: Uzbekistan – Recent Incidents of Violence Against Christians Alarm Religious Minorities
Article18: Cuba – Three Protestant Pastors Interrogated; Roman Catholic Church in Havana Helps Free 126 Prisoners of Conscience
Article18: Saudi Arabia – Prominent Saudi Cleric Hopes Women Who Violate Driving Ban Incur Wrath of God and Die