By Martin Surridge – Like many of the other countries profiled in this blog, Germany has had a problematic, yet fundamentally important religious history. Home to both the Holocaust and the Protestant Reformation, Germany provided Europe with the impetus to take giant strides forward in the name of religious freedom, but also inflicted terrible losses and unimaginable pain on millions. Today, Germany is the biggest economy in Europe and, whether they like it or not, the de facto leader of the Eurozone economies. It is also the birthplace of the leader of the global Catholic church, whose words do not always inspire confidence in his fellow Germans.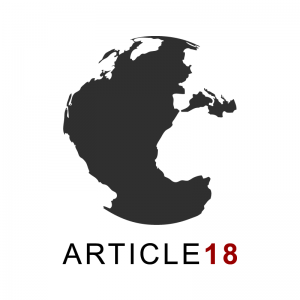 This is Article18-RLTV's weekly blog specifically dedicated to religious liberty issues in other countries around the world. Each week, we profile a different nation, and the struggles facing one of its religious communities. This week, Germany, where during a homeland visit, Pope Benedict XVI urged lawmakers to consider religion when drafting laws and Chancellor Angela Merkel highlighted the role that religion can play in the quest for world peace.
The DPA reported that Pope Benedict XVI, "used a speech to Germany's Bundestag on Thursday to exhort politicians to keep religion in mind when drafting laws, and he defended his right as head of the Vatican to speak in the parliament." It was explained that his visit was not specifically as a religious leader, but rather as a guest of state.  His "speech to the Bundestag was mainly a philosophical attack on the idea that religion has no place in ethics and politics." But while some were concerned that the Pope was seeking to influence politics in Germany by taking sides in any upcoming elections, Benedict stated, "I am clearly not promoting any particular political party – nothing could be further from my mind."
Protests occurred during the week. Several thousand "took part in a march through Berlin, led by a bus emblazoned with the slogan 'No power to dogma.' They carried banners saying 'Homophobia kills' and '2,000 years of Church crimes are enough: Separate the Church from the state.'"
Chancellor Angela Merkel, the leader of Germany, may not have been seeking to anticipate or preempt the Pope's remarks, but she also highlighted the importance of religion recently when she spoke for an Italian Catholic peace group in Munich last Monday.
"'The separation of church and state should never make us forget that we easily become arrogant without belief in God," Merkel told the assembled group.
Merkel also explained that while terrorism has affected millions, the global community should not let Islamists be the most influential religious group and that other faiths should strive to help undo some of the damage terrorism has caused.
"Politics can encourage cohesion, but it can't command it to happen. Religion was wickedly misused in our own times. I believe that combating poverty and injustice are a good way to remove the sources of terrorism."
Article18 is a weekly blog written by Martin Surridge, Associate Editor of Religious Liberty TV. Article18 logo and other artwork created by Bradley Kenyon.
*     *     *     *     *     *     *     *     *     *     *
Don't forget to check out other recent Article18 entries.
Article18: Poland — Citizens March to Protest Antisemitism; Death Metal Singer Not-Guilty After Trashing Bible on Stage
Article18: Kosovo – Muslim Headscarf Ban Upheld for Schools; Christians Required to be Buried in Islamic Graveyards
Article18: Pakistan – Christian Flood Victims in Punjab Face Land Discrimination in Disaster Aftermath
Article18: Norway – Personal Reflections on the Origin of a Tragedy

Article18: Uzbekistan – Recent Incidents of Violence Against Christians Alarm Religious Minorities