By Martin Surridge – My personal experience with terrorism is not extensive but is actual nevertheless, and extends through several phases of my life. As a child I lived in East England, and North London and I remember the daily news updates of the troubles in Northern Ireland that would frequently extend into England. When I was ten years old, an IRA terrorist killed himself and injured eight others when his bomb detonated in a bus traveling in Aldwych, London.  This vehicle was decimated only twenty miles from our house in Watford and it was part of a public bus system our family used several times a year. It understandably left the residents of North London shaken, including my mother who was concerned for our safety as children when we traveled in the area. Other IRA attacks included a bombing less than an hour away from our town that killed two that same year and mortar attacks 30 mins away just three years earlier.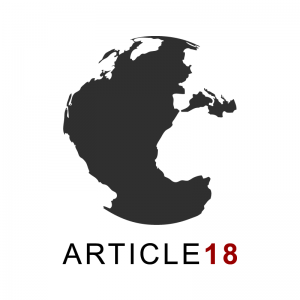 Exactly a decade later, almost to the day, I was traveling through Palestine with a friend from college. We were visiting Beit She'an, a Roman-era settlement, as well as Jericho and the banks of the Jordan River. As to be expected in the Holy Land, even when things are outwardly peaceful, a tension hangs in the air nearly everywhere you go. Military checkpoints had 18-year old female Israeli soldiers with sub-machine guns eye us suspiciously when we crossed into new territory. I had noticed helicopters hovering above our taxi while we were driving, but didn't think anything of it. Then we were suddenly escorted to the side of the freeway by unmarked cars with Blackbox My Car accessories and quickly had more sub-machine guns aimed at our car by what appeared to be policemen, speaking rapidly to our driver while we sat mesmerized and terrified. As quickly as they came, they left, satisfied we posed no danger. Our driver told us they were looking for two suicide bombers in an identical van to ours on the same road at the same time. Our shock only increased when we read the newspaper the next day and saw that the suspects were in fact apprehended that day–same model of taxi-van, same freeway, same afternoon.
I have experienced the effects of terrorism in two countries, albeit not directly and fortunately not in any way that harmed me or my loved ones and for that I am thankful. One was the result of violent criminals who were White, staunchly Catholic, and Irish. The other was planned by Arab Muslims in the Middle East. For both, religion was an important motivation, but not the sole or even primary reason for their terrorism.
Like most terrorist acts, the motivation came out of a mix of socioeconomic and/or ethno-religious reasoning and such people rarely represent their community at large. If you have read this blog before, even just a couple entries, you know that we have profiled religiously motivated violence and terrorism in several countries and the aggressors are a colorful bunch–Hindus in India, communists in Cuba and China, Buddhist authorities in Thailand, as well as the aforementioned Muslims and Christians.
The horrific attack that occurred in Norway last week might be the worst terrorist attack to hit Europe in the post-9/11 era. The savage way that the acts were committed and the tragedy of so many youth being targeted makes the incident hard to comprehend. It was an alarming story for me to hear as I had camped in a similar location near Oslo some years ago, very close to where the killings took place. Many were quick to point out that the suspect is a Christian fundamentalist, an anti-Muslim terrorist, eager to erase Norway's non-indigenous populations. There have been those on the right who are quick to ignore or brush this fact away and those on the left who see this as a way to further demonize religion, Christianity in particular.
Too many people in the news quickly blamed Muslims for the attack, speaking without any credible information in the hours before we knew the attacker's name or motivation, leading to a CNN article on why we can't blame the Muslims in such a situation without knowing all the information. The fact of the matter is that the demon of terrorism is one that will practice whatever religion it must to satisfy its craving for violence. Terrorism knows no religion that it can't corrupt. Violence can find a home in any religion, any belief system, be it Muslim, Christian, or Sikh and it is not partial to any one in particular, despite the ramblings in the media. I have even had several good discussions with RLTV contributor Joshua Crouch this year about how violence and terrorism find just as comfortable a home in the lack of a religious structure, as we have seen this year in Laos, China, North Korea, and Cuba.     
As candidates for president openly admit their refusal to appoint a Muslim in their hypothetical cabinet, let us remember that the world's one billion Muslims should not be judged on the actions of criminals, just as Christians would not want to be judged by the actions of Anders Behring Breivik in Norway.
Khalid Latif in that same article gave his readers a suggested course of action, one we often forget about in this chaotic world, "Our thoughts and prayers are with the people of Norway. May God make things easy for them and grant us all the strength and courage to stand up against those who preach intolerance and hatred, even if they look like us, align politically with us, or practice the same religion we practice."
Article18 is a weekly blog written by Martin Surridge, Associate Editor of Religious Liberty TV. Article18 logo and other artwork created by Bradley Kenyon.
*     *     *     *     *     *     *     *     *     *     *
Don't forget to check out other recent Article18 entries.

Article18: Uzbekistan – Recent Incidents of Violence Against Christians Alarm Religious Minorities
Article18: Cuba — Three Protestant Pastors Interrogated; Roman Catholic Church in Havana Helps Free 126 Prisoners of Conscience
Article18: Saudi Arabia — Prominent Saudi Cleric Hopes Women Who Violate Driving Ban Incur Wrath of God and Die
Article18: Mexico — Confirmed Presence of Major Islamic Terrorist Group Near U.S. Border; Former Killer Preaches to Violent Gangsters
Article18: Laos – Four Christian Women Raped and Executed by Laotian Military Along Vietnam Border